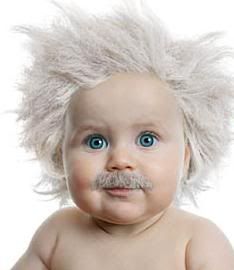 Semalam waktu tengah memasak ntk makan malam, ade satu rancangan yg betul2 menarik ntk dikongsi dgn pembaca.. ia mengenai seorang pompuan bernama Kubota Kayoko (77) menceritakan cara2 dia mendidik anak dia sampai dapat hantar masuk 東大 (University of Tokyo)~ Nenek ni menggunakan teknik2 yg dia fikir menepati dgn perkembangan otak seorang bayi; suami nenek ni ialah seorang professor 京大 (University of Kyoto) yg major dlm bidang otak~
"7 cara"
yg perlu ditekankan oleh para bakal ibu bapa sewaktu nk mendidik bayi anda ialah :
1) Perlu mengeluarkan
suara
ketika menukar lampin bayi
聞こえるものはしゃべります。喋る技術がないだけです
2) [unnn... CAK!] buat
5x
sehari
視線を集中し物事を期待して待つという行動は前頭連合野の訓練にもっとも適している
3) pakaikan baju
warna-warni
ntk bayi
すでに色を記憶し、色彩センスが決まる。そのため多くの色を見せることが重要。
4) biasakan
dukung
bayi
運動能力に不可欠な平衡感覚を養うのに有効。成長後の運動能力に個人差が生まれる。
5)
jangan
guna bahasa bayi
幼児語は成長後 言い直す訓練をしなければならない。大人が使う言葉で赤ちゃんに接する。
6) tunjukkan dlu banyak kali
cara yg betul
menggunakan alat tulis @ peralatan makan daripada terus kasi diorang guna~
正しい使い方を見ることが道具を正しく使うことにつながる
7) selalukan bertanye "
yg mane satu anda suka?
"
決断は前頭連合野の最も重要な働きの一つ
Lepas bayi dah membesar sehingga leh berjalan, ade lagi cara yg diperkenalkan oleh nenek nih ntk dipraktikkan bagi membantu pembesaran otak.. huhu, sila layan video2 dibawah dan selamat mencuba!